Camp Companion was founded in 2003.
Mission: To prevent future generations of homeless animals. Goal: to see a day when no animal is homeless.
Approach: Camp Companion has stepped outside the traditional approach to humane society. Our program centers around Trap-Neuter-Return (TNR).
This aggressive spay/neuter program targets farm, feral and stray cats. These cats and kittens filter into our shelters, ironically, these are often the very cats that are most overlooked by traditional humane societies and animal control facilities.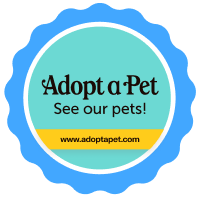 Upcoming Events!
Pets in the Park 2018 this Saturday June 30th, please click photo below for information
Join us August 18th for the 4th Annual One last Ride Benifit Ride in memory of Brent Burt, click below for more information
The tops from the bagged milk can also be used!

You can drop off your Moo Caps at any of the 3 locations:

Rochester Feed and Country Store


Petsmart South


Petsmart North
Please let them know its a donation for Camp Companion! Thank you!